The Greenhouse Year
Hello!
What a whirlwind was 2017?! I'm sure I'm not the only one who can attest to this. This year held some of the highest highs and lowest lows for everyone in my life, it seems.
Personally, my 2017 recap goes like this:
I got married, gained new friends, lost a loved one, took a lot of photos, got a new job, cried a lot, laughed a lot, prayed a lot, stressed a lot. I was challenged, stretched, and loved.
At the end of it all as I look back on 2017, it's with only a tangible sweetness. It was hard. Really hard, sometimes.
It was good. Really good, sometimes. I learned so much
about myself, good and bad. I learned so much about this Jesus I've chosen to love & serve. I've learned so much
about the world and other people, often through a camera lens. I've experienced so much richness in relationship
and in experiences this year. I could not be more grateful.
A couple of years ago, my dear sister had a dream about
me. She was looking for a place for me to stay, and the room
that was chosen for me was called the "Greenhouse Room". In the dream, it seemed as if the greenhouse room was an out of the way, second class room, but my sister was SO excited. It seemed absolutely perfect, and it seemed to be teeming with the possibility of growth. Fast forward to earlier in 2017...
I was given the opportunity to move in to a house with some of the most precious girls I've ever known. The house was
in the EXACT same place as the greenhouse room in my
sister's dream. That's where I got the inspiration for my business name and I've decided that 2017 was exactly
that, a greenhouse. I was stretched and challenged beyond
my imagination, and I was given so many unexpected opportunities to grow. I was also given the opportunity to plant seeds and help others grow. (Working with plants isn't
in my repertoire of skills, honestly. Someday I WILL have a garden.) The experience I've had with growing anything is that it takes an EXTREME amount of time, patience, and care.. and things aren't meant to live in greenhouses forever. This season was intense and short, but the impact will last forever.
Thanks to my dear friend Andie for modeling for an unexpected editorial! I will blog the entire session later!
 
XO
Kim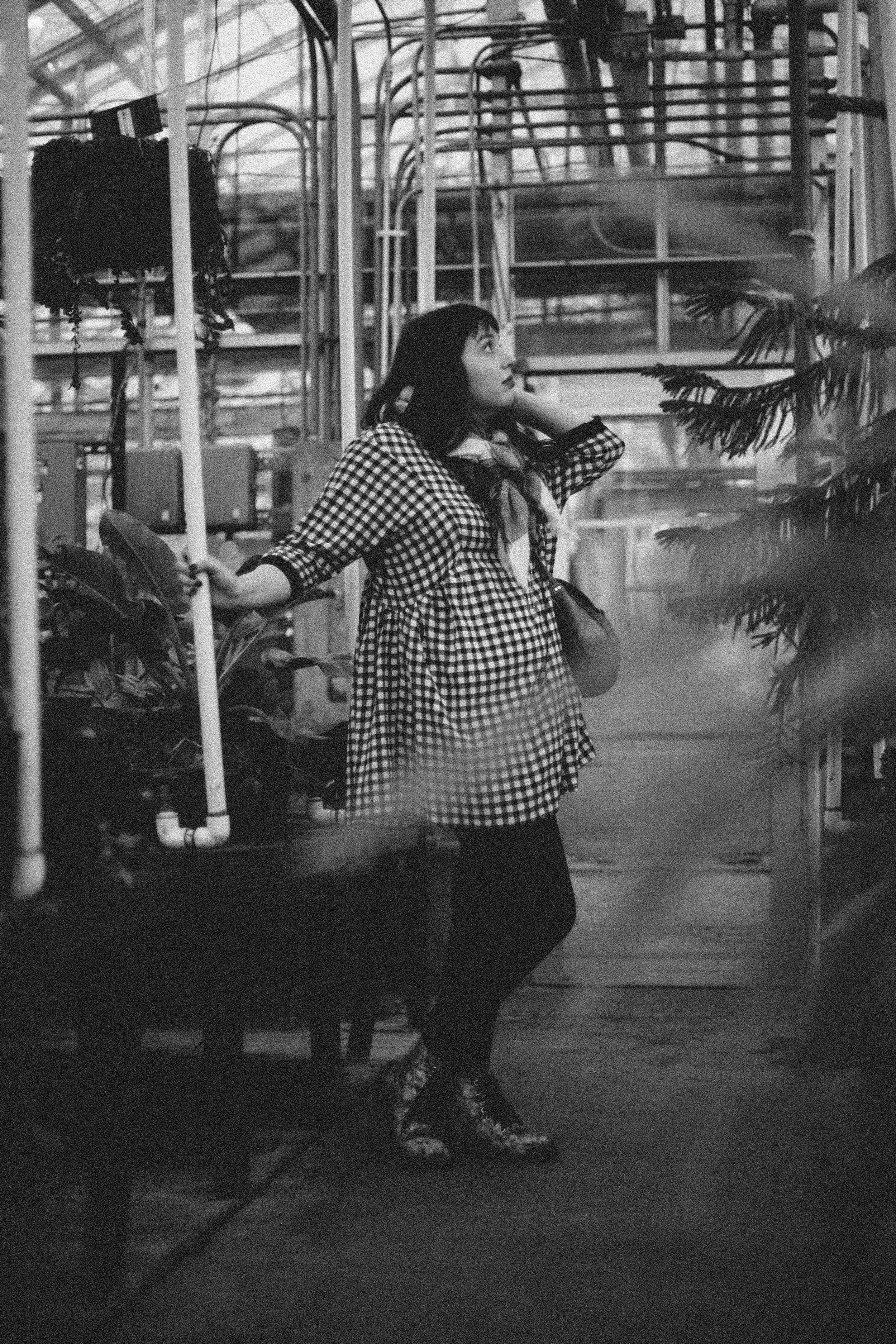 I am expectant that this will be a fruitful year. I am expecting, hoping, and believing to see some of the seeds that were planted in 2017 come to fruition. I am so thankful for all that last year brought. Cheers to 2018!